Holy cow, April was a busy month around here! We've been incredibly busy prepping for the launch of a new pattern – the That Flap Saddlebag – that will bring you a few tutorials with it! There was also a new video and more! Read on to see what happened this past month.
Round Up
Have you noticed that more video tutorials have been posted? Last month we gave you a little recap so you can see the latest Andrie Designs video tutorials in case one of them tickles your fancy! Have a look at the Video Tutorial Round-Up post to see them!
Photography Tips
In April we shared with you something a little different – photography tips for capturing your beautiful bags! Together with Lisa and Jane from S'more House, we put together a list of our top tips for beautiful bag photos! Grab the Bag Photography Tips today to upskill your next bag photoshoot!
Customer Creations
Customer Creations is all about the beautiful creations that have been made by YOU! Check out all the gorgeous bags, clutches and more that were shared in the Andrie Designs Facebook Group and Instagram but checking out April's Customer Creations post!
Project Ideas
With Easter falling in April this year, we thought we would share some of our favourite projects for this holiday! These look excellent in an easter basket or as the basket themselves! Check out our top picks for Easter Sewing Projects today!
Video Tutorial
It was time for another free video tutorial and this time we popped up a video on how we like to create zipper pockets. There are several different ways to do this, however after a bit of trial and error, we've found over time that our method seems to be the easiest to follow, and the most fail safe as well. Check out the tutorial for Creating a Zipper Pocket today!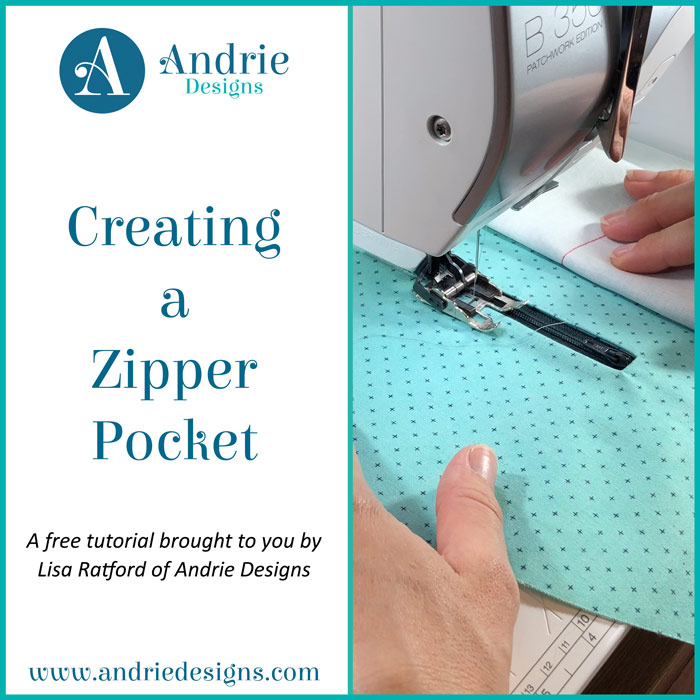 Instagram
Lisa shared some fun behind-the-scenes shots and even a couple of team selfies on Instagram in April. Make sure you're following @andriedesigns so you never miss a post!
Make sure to use the hashtags #andriedesigns and #andriedesignspatterns for all Andrie Designs makes. That way we can see what you're posting on Instagram. Every month we share our favourite makes and we don't want to miss yours!
Are you excited for the new pattern, the That Flap Saddebag, to launch? Make sure you are following @andriedesigns and be sure hop over to the Andrie Designs Pattern Group on Facebook to see the pattern tester versions already shared in the group!