For a while now I've been mulling over the idea of a pieced, curved, tote bag of some sort… Something that allows one to really play with fabric combinations, use up some of those ever-hoarded scraps, and create a masterpiece of sorts that looks waaayyyyy more complicated than it really is!
After a bit of trial and error, because you know, me being me, those curves had to sit just right in their wonky, unevenness haha, I arrived at the Shades of Yesterday Tote Bag. This tote features a recessed zipper closure, two zipper pockets, and an adjustable cross body strap for comfortable wearing.
My testing team had an absolute blast playing with all sorts of fabric combinations throughout the course of this test, as you will see below. Enjoy!
You can find the Shades of Yesterday Tote Bag pattern here.
First we have our stunning cover girl for this post, created by the talented Tara from Uh Oh Creations!
Check out this retro-themed one from Charlotte at Les envies de Charlotte!
I'm absolutely loving the shades of blue used on this one made by Casey from JC'Mila Designs!
YUM!!! Jane from S'more House went for a more tasty approach for her Shades of Yesterday Tote Bag!
Cheryl from Simply Cherabea made this beautiful one using pastel prints!
Chris from UnThreaded by Chris had a great time piecing these pretties together and even added some embellishments to the outer of her tote as well!
I can't help but love the vibrancy of this Shades of Yesterday Tote Bag made by Kristy from Handmade by Kristy!
Love the classic simplicity of this one made by Karen from @karen_sews (Instagram)!
Melisa from Melisa Jane went all out bright and even added piping! Gorgeous!
Check out this Tabby Road-themed one made by Lori from @loripeoples299 (Instagram)!
Jenny from Jen's Bag Boutique made this delightful purple number!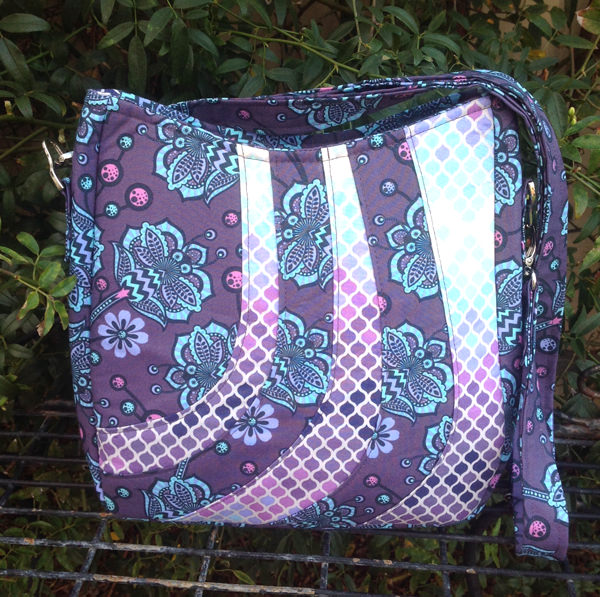 Milagros made hers out of these beautifully coordinating fabrics! Feels like spring has sprung!
Rosemarie from Rosie Blooms loved it so much, she ended up making three!
Leslie from Love Rubie went for a galaxy-themed Shades of Yesterday Tote Bag!
And last, but by no means least, we have Joelene's beautiful creation from Handmade by Joe Joe!
You can find the Shades of Yesterday Tote Bag pattern here.
Happy fabric play! Lisa x